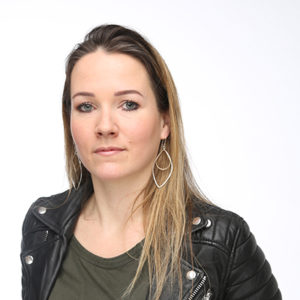 Colourplay Music© was developed by Charlotte Schouten. Charlotte began taking guitar lessons at Muziekschool Amstelveen at the age of five. After high school she attended both the ArtEZ and the Amsterdam Conservatory and completed her studies with a HBO bachelor degree. Despite her dyslexia, Charlotte ranked among the best guitarists in the Netherlands between the ages of 12 and 23. Her performance in 2000 at the Bath International Guitar Festival, alongside big names such as Sergio and Odair Assad and Frank Gambale, is a case in point. A traffic accident gave her career a new direction, and she decided to start teaching music.
She has now been teaching for over seventeen years at her own music school Gitaar Centrum Amstelland. The great majority of her students are dyslexic or have some form of attention deficit disorder. Several of them had had negative experiences with music lessons before or had to cross a barrier to take up music.
The reason that Charlotte developed Colourplay Music© is simply because there was no other method for music students with dyslexia or attention deficit disorders. A real shame, because making music can serve as a good method of stress release for them. What's more, these students are often remarkably creative and musical.
With Colourplay Music© Charlotte focuses on students with a passion for music, who don't flourish in the traditional school system. Her approach to teaching is that every student has their own personality and pace of learning, and therefore their own specific needs.
Click here to read testimonials.
Visit www.gitaarcentrumamstelland.nl for information about guitar lessons.